Whether your move is short term or long term, it's over whelming and usually takes place during a busy time in your life. Now-a-days, the moving industries are much prone to scams. There are many unscrupulous movers, who hold your belongings and demand more cost than the estimated one. Hiring a scam mover is like leaving your home unlocked when you're on a vacation. Here are some basic guidelines, which helps you to avoid scam movers.
Don't let the moving company to hold your belongings:
The scammers come out in large numbers during summer, the busiest season for the moving industry. The scam movers do not stick to the quoted cost, they will double the estimated amount with no validation, and if you refuse to pay the extra amount, they hold your belongings. This is similar to "hostage" situation. Insisting on an on-site estimate and choosing a reputable moving company are the best options to get rid from moving scams and charge disputes.
Check the mover's credentials:
If you hire a moving company for your relocation, it is good to pay a prior visit to their office and meet the movers in person, since many disreputable movers are operating from fake address. Look for a company that offers transport truck for your move, the companies without their own rolling billboard is a definite red flag. During peak season move, you may come across many unlicensed, inefficient, jump-up moving companies, so before hiring, check out the reviews of your movers. In order to protect your items from getting damaged or disappeared, it is recommended to get everything clearly written from the movers, before boarding your belongings on the truck because scam movers refuse to put everything or anything in writing. You can also check the authorization of your moving company by verifying its Pro-Mover certificate, issued by AMSA (American Moving and Storage Association).
Aware of your insurance liability:
The Law says that for damaged or lost goods the movers are required to cover up 60 cents per pound, you can even claim additional amount based on the nature of damage. Sign up for extra insurance for the most valuable possessions. Make sure that your moving company has proper insurance norms by checking in protectyourmove.gov, an official site of the Department of Transportation, which gives information such as moving company's license number, insurance policies, number of drivers, number of trucks and service ratings. This site helps you to identify the fake movers, who charge upfront for moves and give estimates over phone or on-line.
Ask for references:
Relocation is not a one-man's affair, so ask your friends and neighbors, who have recently shifted, to refer a reputable movers. Even real estate agents are a great source for finding reputable movers. If you are hiring a moving company found online, ensure that the address published in their website, really exists. Prepare a list of services you need and hire a mover who can accommodate your needs at reasonable cost. Your money can be saved by getting multiple estimates and ensure that the estimate is done at your home.
Double check the moving contract:
Make sure that your agreement is listed with all the details of your transaction that includes delivery date, needed moving supplies, and a complete list of your belongings that you're going to move and don't forget to mention the cost quoted by the moving company to avoid unnecessary arguments at the end of your move. It is also mandatory to specify that no additional fee must be charged by drivers as tips or for other allowance. Before you sign a contract, it is important to know your company's claim process, whether they have their own claim agent or outsource it to a third party. In order to stay away from scammers, never sign contract with blanks, always ensure that the agreement is filled before signing it.
Employ binding estimates:
Look for companies that offer binding estimates, where the final total cost should not exceed the estimate price. The binding estimate, financially safeguard the customers and reduce the addition of multiple fees, after the shipment of the goods.
Be available:
Spent ample of time with the movers and constantly monitor them while hefting your furniture and other valuables. Most of the scam movers abandon your belongings in a private storage facility and fold up shop, while you're awaiting the delivery. So, being in the premises, will save your possession from getting damaged or disappeared, also be in touch with the movers throughout your move.
Stay away from moving brokers:
When you deal directly with the moving company without any intermediate brokers then you're less likely to get scammed. Many fake brokers, doing on-line scam by setting up fake slick- looking websites.
Don't load your goods in unregistered trucks:
The reputed moving companies have their trucks etched with their company logos. The trucks that are left unnamed and movers dressed in un-uniform are the clear indication of scammers. After unloading the goods from the truck, open the box in presence of the movers, to check for obvious damage, if any, you can deduct your moving charge.
Pay for weight not cubic feet:
Make sure that your movers are charging you by considering the weight of your goods, instead of the space occupied by your belongings. When it is charged for weight, we can cross check the cost by measuring the volume of the goods whereas it is difficult to do the same when charged based on the space occupied by the belongings.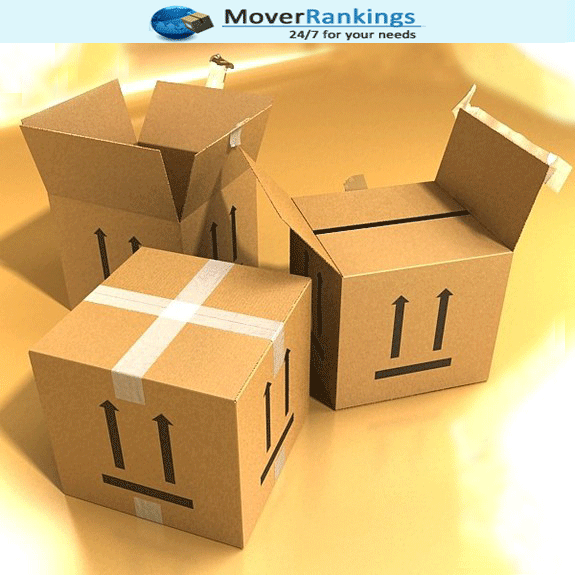 Don't pay cash before the move:
If you settle the deal by paying cash before your move, and if the company does not provide you the receipt, then there is no evidence of the paid transaction, and the moving company can disappear with your possessions, pretending that no transaction ever happened.
You can enjoy hassle free move by being aware about the common scams carried by the movers and by following the above tips you can end up with a secure and sound relocation at reasonable cost.