History involves thousands of dollars, hearley Davidson and a notorious moving company.
A bill amount of $675 was paid to J & J Moving of Brampton, Ontario, in order to move a $15,000 2010 Harley Davidson FLH Police model from Ontario to Alberta. Having settled the entire bill amount in spring, David Strapp is yet to see his motorcycle. It was then known that the job was subcontracted to Nexzen Transport who in turn subcontracted the job to STI Transport of Delta, B.C.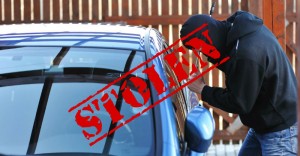 STI transport, having picked up the motorbike, holding it as hostage in Delta B.C. warehouse seeing that J & J Moving owes an amount of $10,000 for earlier shipments.
Inspite of filing a complaint with the Royal Canadian Mounted police-RCMP, he was left unrequited saying that nothing could be done for the reason that, as far as they were concerned, it was a civil case.
Surely taking someone else's personal belongings with no intention of returning them is called theft?
Despite that, Global News Toronto has made an effort to resolve the issue; no solution has been obtained so far.
J & J Moving, Nexzen Transport or STI Transport, having failed to stand up to their terms especially in terms of Customer service, it is good to keep away from their services.